About our stained glass
Individual discounts for each client for
When buying or ordering stained-glass windows, as well as Tiffany lamps.
Attention customers: upon purchase of stained glass free installation and delivery within Ukraine included. There is a system of favorable discounts in Kiev, Lviv and other cities of Ukraine for clients.
Production and delivery to any city in Ukraine!
The price of stained glass is calculated individually for each customer, depending on the complexity and price of the material. Prices for tiffany stained glass windows are directly related to the complexity of the order. It should be understood that the price directly depends on the designed sketch, the complexity of the work (the number of parts per 1 square meter of the finished product), the types of glass used. So it's better to contact us for clarification.
We offer additional repair and restoration services
Stained glass workshop
«Ironglass» develops, designs, creates and installs stained-glass windows using the Tiffany technique, as well as classical stained-glass windows and wall lamps. Using years of practice, we create tiffany stained glass windows,
Tiffany lamps; forging stained-glass windows; church and temple stained-glass windows; Old Custom Style;
you can order and buy stained-glass windows of different complexity, regardless of the city, whether it be Kyiv, Lviv or another city of Ukraine. You will get this with free delivery and installation in the shortest possible time!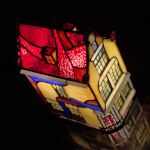 ✧You can buy a high-quality stained glass window from us
We've been making stained-glass windows since the early '90s. In the middle of 1998, we started making them using Tiffany technology. At the same time, we brought for our orders materials and equipment from abroad, which at that time were not produced and sold in Ukraine. Our artists and masters have been perfected over the years, many of them took part in various art exhibitions and seminars. We always use American glass (Wissmach, Spectrum, Uroboros, Kokomo, Armstrong) and materials from the world's best manufacturers. We use advanced technologies in the production process of stained-glass windows, and we also often use the fusing technique. Our stained glass workshop "Ironglass" creates and offers such interior items as art stained glass and its derivatives in Kiev, Lviv, as well as in other cities of Ukraine. We produce stained-glass windows for any style of interior, in reasonable time, maintaining the quality of stained-glass windows and originality in the interior. With long-term practice, we competently calculate the strength of our stained-glass windows in suspended ceilings and niches, not forgetting about doors and windows. The parts are always neatly fitted and the soldering is done with imported solder. Our artists work with each client individually offering a full range of glass and a wide choice of working sketches. It is worth noting that we design and manufacture forged structures for our products ourselves.
The originality of our creations
Evidence of our quality, individual approach in sketches for the client and execution of works is that many persons are not the first year are our regular customers. Also we have a possibility of performance of exclusive products - i.e., creating your stained-glass window in a single copy with the further destruction of the sketch. One of the most important items of your unique interior is an original drawing, developed individually for you. Our creations will look great in your windows and doors, and will be a wonderful addition to the suspended ceilings and niches with backlighting. And the main thing is that the stained glass is beautiful, individual and prestigious. They have a very ancient history, and we are sure you will enjoy the stained-glass windows on the technique of "Tiffany" made by us.
We also manufacture stained glass lamps, wall lamps and other elements of decor and interior
It is possible to produce stained-glass windows with abstract drawings and in any color scheme.
For those who want to learn how to make stained-glass windows with their own hands
and Tiffany's stained glass training courses; contact us: +38(097)904-09-54